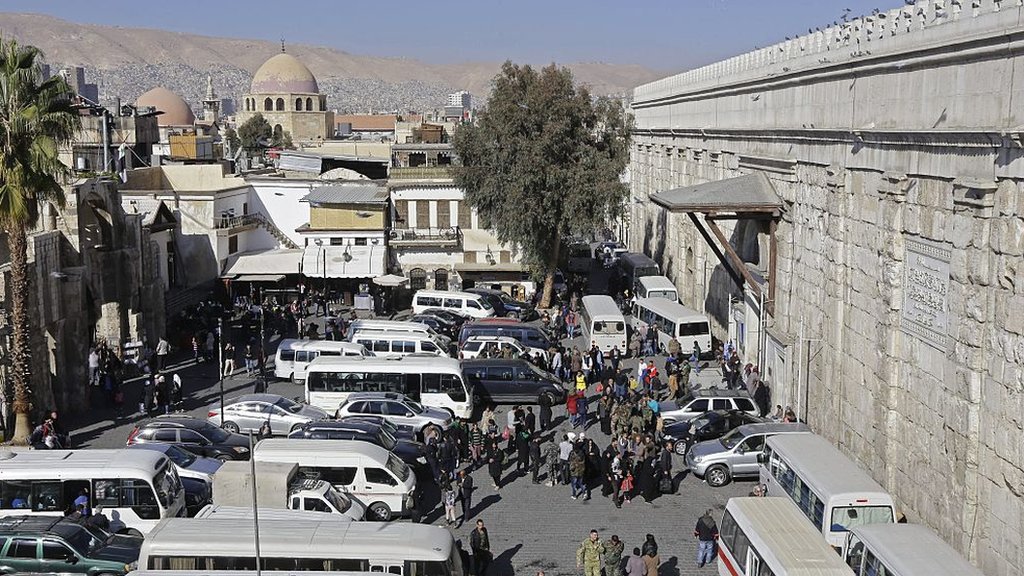 Dozens of people have been killed or injured in a suicide bomb attack at the main court complex in the Syrian capital Damascus, state media report.
State TV said a militant had blown himself up inside the Palace of Justice in the central Hamidiyeh district.
A local police source told a Sana news agency journalist that preliminary reports indicated 25 people had died.
It comes on the sixth anniversary of the start of the uprising against President Bashar al-Assad.
What began as an Arab Spring uprising against an autocratic ruler has mushroomed into a brutal proxy war that has drawn in regional and world powers.
Activists say more than 320,000 people have been killed and 11 million displaced.
Wednesday's attack follows twin suicide bombings elsewhere in the capital on Saturday which killed at least 40 people, many of them Shia Muslim pilgrims from Iraq who had come to visit an ancient cemetery not far from the Old City.
The al-Qaeda-linked jihadist group, Tahrir al-Sham, said it was behind those blasts.
There was no immediate claim of responsibility for the Palace of Justice attack.